Radiokakan
Mondays and Thursdays
at 17.00 - 18.00
A radio program in Halmstad local radio 88,6
Maggan Ek and Peter Bengtsson together with Halmstad municipality invite you to Radiokakan. A radio program broadcast on RadioHalmstad 88,6 MHz on Mondays and Thursdays as a way to get closer to each other in these strange times. The ambition is to talk about old times, about Halmstad in the past, about how things were before. The target group is older.
Click here to quiz with Radiokakan.
Do you want to draw attention to a strong woman with flowers and chocolate?
During this historically promising time, love, care and initiative are needed to counteract involuntary loneliness and strengthen the community.
Now you have the chance! Do you have someone you want to surprise with an encouragement and appreciation? Announce the person's name and telephone number that you want to nominate, preferably a short motivation no later than 5 March. (Draw on the 8th in the program)
The five winners are chosen by raffle and receive love ratings, a flower program with chocolate topping.
Contact us by email: peter@dramalogen.se or tel: 0706-061969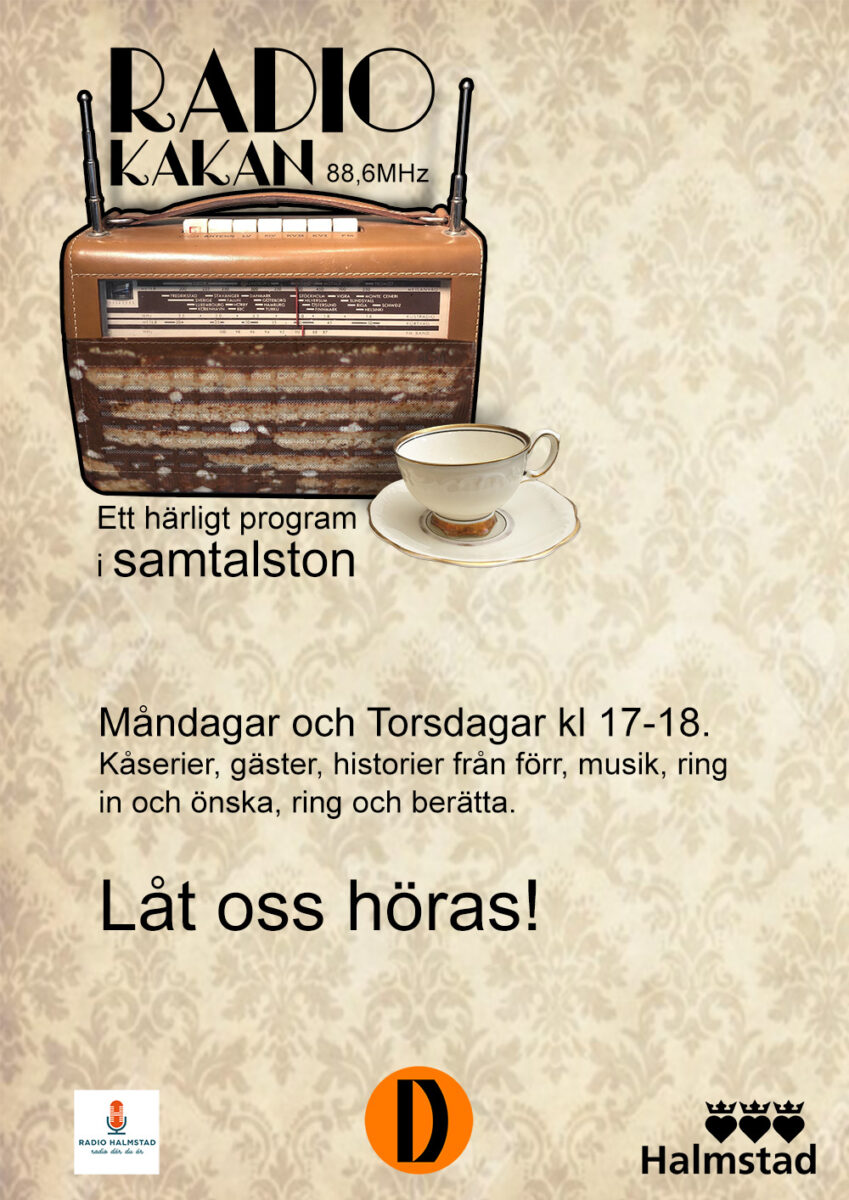 Radiokakan is looking for new guests for the year 2021.
Have you been or know someone else who has been:
Or have you had another profession that you want to tell about as a guest in Radiokakan?
Thank you very much and all the best