Society is facing new challenges and Halmstad has adopted the theme "The inclusive city" and so has Dramalogen.
Our idea is to bridge the confusion together, but also to have a richer and more multicultural cultural life in Halmstad. We believe that culture is an international language and can therefore take the lead in the struggle for understanding, community and democracy. The playwright therefore sees the opportunity to use culture to create networks for our newly arrived residents in an open atmosphere where the goal is to get to know other immigrants, but also Swedes to broaden their networks, strengthen self-esteem and the unofficial contacts. Cultures meet through culture!
The drama log works so that the flexibility is great, the lead times are short and therefore we can direct efforts where they are needed. We always work according to the motto "Listen, understand and change with culture as a tool" and we believe in giving people a context. That is why we have applied for and received start-up money that goes to our various integration projects. We are also in the process of designing for the inclusion of psychosocially disabled young adults, who are a growing, vulnerable, group in our society. Without context or meaning, it is difficult to get in and find a place and a sense of self.
Integration program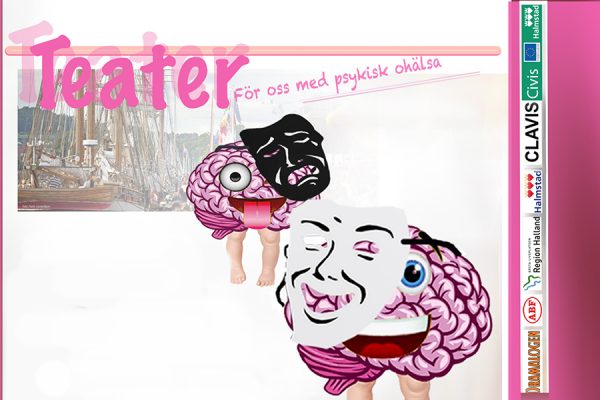 The theater project - for us with mental illness!
Kick-Off Wednesday 5th April, then Thursdays and Fridays (runs every week until June)
at 13-17