https://www.dsw.org/oberes-menue/publikationen-downloads/zu-unseren-themen/weltbevoelkerungsuhr.html
As an artist:
1964-2015
Participation in, among other things:
- "The Hex" project Andersabo
- Andersabo Festival
- Hylte arts and crafts round
- pyttipannan
2016
exhibition Mine, yours & our frame of reference at Gallery Klo
Workshop within the Dramalogens Kulturhuset
Support for Mahdi Afzali with an exhibition at Unnaryd's library
Employee at Dramalogen's Language Café
"Stand by" artist colleagues and Dramalogens Kulturhuset
2017
"Stand by" still
The spring salon Varberg within the Dramalogens Kulturhuset
Joint exhibition / workshop with Mahdi Afzali at
Hyltebruks, Söndrums bibliotek and Café Strandgatan 20
Dramalogen's Language Café still
Participants and technical support at Ljusfesten
"Receptionist" at Dramalogen
and much more …
2018
Assignments by the artists:
Charlotte Libäck
Hanna Hallén
Johan Ahlström
Saadia Hussain
Mahdi Afzali
Cooperation:
Evelin Jessen (Germany)
Assignments of organizations:
Art Inside Out - Halland Region
Halmstads Kulturförvaltning
The implementation of "Party in elections"
together with Johan Ahlström
Producer of a concert with the choir
"Music Rocks" from Hamburg
One of the founders of the association "Experimentgruppen"
"Stand by" continues
2019
Today's aphorism (for now)
Challenges myself and others, hopefully
Realizes dreams
Blog "PyttiPannan"
Artvan - Unnarydsdagen
Home service in Germany
Performance for Climate Strike v39 - Unnaryd
Participates in "Everyone has their inferno"
Performance "Outside the Cabinet"
And constantly ongoing (subject to time and effort):
Concept:
"Solidarist"
"Powered and performed by ADHD"
"Handicap creativity"
"Art Print"
"Frommians in any case"
"Habeckians hopefully"
"So, now we go against all odds"
"Dare to ask"
"Then so, so then"
As an engineer, among other things:
Calculation engineer in the construction industry (wdsBK)
Project and development engineer for C3C Engineering AB, Växjö
Calculation engineer for "Kroksjöns Trähantverk"
Freelancer at "Wiemer Ingenieure", Germany
As a project person:
Project partner wanted:
Development of "engineering clothing" for the purpose,
to become self-sufficient with a simple cut
Founding of a web-based virtual sovereign state
Establishment of a web-based virtual sovereign international court
Collective Gröneslätt - 3,5 ha sustainability, self-sufficiency and solidarity
Shortly:
Workshop: "How to become a dissident?"
Performance: "The Outside Cabinet"
Debut as "stand up"
Today's aphorism (for now):
6/12 "Take the day today, otherwise tomorrow will not be tomorrow"
7/12 "Just looking forward misses what is backwards,
just looking back brings the lamppost. "
8/12 "How good, that you can not always come up with something good."
9/12 "Only a Sunday that is a Sunday is a Sunday."
10/12 "A society permeated by violence, no more than a parachute that does not open."
11/12 "History is not just men and violence, even if it is written that way."
12/12 "Assalamu alaikum - peace be with you!"
13/12 "We have come a long way, everything is wrong, except the right thing, unfortunately."
14/12 "Could I have let every breath be a contemplation,
then I would have been with me. "
15/12 "I drive and drive and drive and drive and did not arrive."
16/12 "Freedom perhaps, inner versus outer."
17/12 "True freedom means accepted freedom."
18/12 "This night's dream: Among us a serious looking Jesus who shook his head."
19/12 "To do nothing means to do something, at least nothing."
20/12 "In this time, not wondering what we are doing, is like denying life."
21/12 "We have ears to hear, so we got!"
22/12 "We have eyes to see, so we got, so we get!"
23/12 "We have so we could understand, but we do not receive!"
24/12 "Consumption… äääh King's Day!
Capitalist… äääh contemplative week! "
25/12 "Quiet! (1) "
26/12 "Quiet! (2) "
27/12 "Hurry up now and change as you can! (1) "
28/12 "Hurry up more now and change as you can! (2) "
29/12 "Hurry even more now and change then so you can! (3) "
30/12 "Hurry hurry even more now to change when you can! (4) "
31/12 "Julian now says Sylvester, one more year on the list."
01/01 "Good morning!"
02/01 "Good continuation with the obvious, which is the emotional Karlsson glue!"
03/01 "Today's aphorism on g, type the sun goes up, the sun goes down, up, down… nothing more!"
04/01 "Are we living the paradox of paradox?"
05/01 "Change of direction requires a lot of energy against the gravity of the obvious."
06/01 "Lord God, the children have now managed for thirteen days after a birth in the dirt, also managed three wise men and their gifts, a good distance on the way to the Sermon on the Mount is taken. You are proud, you look forward to what comes! By the way, darling, do not forget to vaccinate against childhood diseases. "
07/01 "Fourteenth day see thirteenth day. etc. Oh! "
08/01 "Thursday the fifth and time to leave the guy from Nazareth in the lurch."
09/01 "Can not crack me, how then crack other people's nuts?"
10/01 "He who claims that we only have each other is in the middle of nowhere."
11/01 "Quoting others is completely reasonable, if you have something to refer to / link to."
12/01 "Bullshit, no more and weniger."
13/01 "Cheers and come again!"
14/01 "I really wonder how everything goes, respectively together, but how about when, by the way?"
15/01 "Money makes the world go round, but not for long."
16/01 "…."
17/01 "Etc. . "
18/01 "Pga. . "
19/01 "Now thought to myself, together with my god, why not devote a little to the pope?"
20/01 "Of course, the word pope is masculine, purely grammatically."
21/01 "Imagine it is war, and nobody notices it! (Quote: ATM Leipzig 1998) "
22/01 "How good, we have come a long way."
23/01 "Just that! The Pope… potency without potency, must not be hidden. "
24/01 "Time to choose color."
25/01 "Every human being may only own property that holds seven banana boxes."

26/01 "Then maybe it goes together."
27/01 "It will be exciting how long this lasts."
28/01 "Peter"
29/01 "January almost clear. Though I'm still fat, while others are starving."
30/01 "AI create spelling for everyone's behavior."
31/01 "January done!"
32/01 "January, think big!"
01/02 "Meaning of life is, to live and not, to be lived."
02/02 "When a society does not see its responsibility, then it is a blind spot."
03/02 "Better: When a society does not see its responsibility, then it has a blind spot."
04/02 "When a society does not see 02/02 as an option, then it is irresponsible."
05/02 "When a society is irresponsible, then it is incompetent."
06/02 "When a society is incompetent, then it needs to be improved."
07/02 "The revolution is going through the stomach."
08/02 "Obviously blunted!"
09/02 "Obviously blunted!"
10/02 "Obviously blunted!"
11/02 "Blunted by obviousness!"
12/02 "Blunted with obviousness!"
13/02 "Blunted of course!"
14/02 "Damn, hell will be crowded."
15/02 "God, on the other hand, plenty of space in heaven."
16/02 "Paradigm shift: Men should get long hair, women should cut short hairstyles."
17/02 "Gratitude and responsibility and solidarity as a principle."
18/02 "Just want to quote myself: Gratitude and responsibility and solidarity as a principle."
19/02 "I can not say it often enough: Gratitude and responsibility and solidarity as a principle."
20/02 "Is that day now day 3 or 5 of the sports holiday, is the glass half full or half empty?"
21/02 "I heard someone say that aphorism is the vomiting disease of the mind. Can that be true? "
22/02 "I heard someone else say that the spirit is the vomiting disease of aphorism. It could be true?"
23/02 "Good news!"
24/02 "Back: I was already here, even when I was there!"
25/02 "Forward: I'm already there, even when I'm here!"
26/02 "Life is as far as you make it, confusing and colorful."
27/02 "Unfortunately, this does not apply to everyone, but there is struggle and there is culture!"
28/02 "When is it time to give, share?"
...
23/08 "Not today, today!"
24/08 "Not tomorrow, now!"
...
03/12 "Time flies! Here and there! Forward, but not back! "
...
06/12 "Love is the end of world history and thatAmen of the Universe. " (Novalis)
...
11 + 1/12 "Day one after yesterday."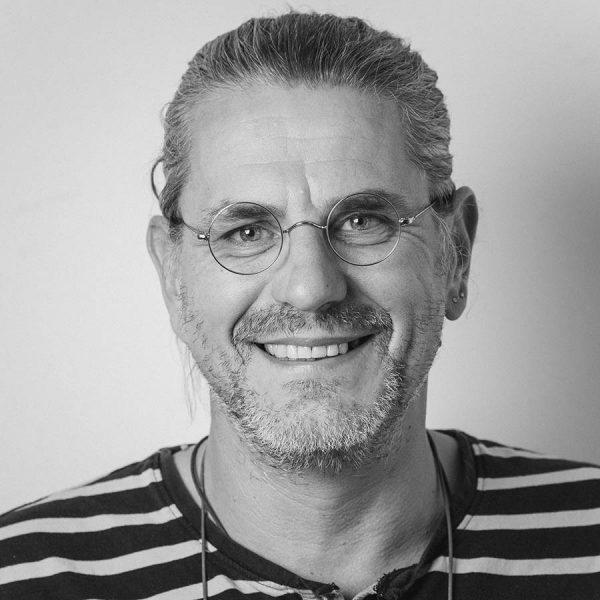 Contact
Wolfgang Dreyer-Suhr
The Dramalogerna