The waiting room
I'm an actor in the group Waiting Room. We have played two performances:
From Damascus 2016
And now, where? 2017
We played them in different places in Sweden, From Damascus we also played in different places in Finland 2016.
Habibiz
Is a member of Habibiz dance band, the dance band was a way to a new culture for me, we played nice and fun songs with Habibiz in different places in Sweden.
Moria
Moria is a dance group I created in 2012 in Damascus-Syrian, but due to the war I moved to Sweden, and created Moria from the beginning in Halmstad in 2015, and I am an art director and choreographer for Moria band in Halmstad, have choreographed and directed different performances.
Human 2015
The true story of Halmstad 2016
Dream of returns 2016
The dream trip 2016
Numbers 2017
In Jerusalem 2017
Dance festivals
Dancers in Eindhoven dance festival - Holland 2017
Dancers in Berlin festival for Palestine culture - Germany 2016
Dancers in Tranås festival - Sweden 2017
Dancers in Drömmar festival in Lund - Sweden 2017
Dance workshop:
I was the leader of various dance workshops in Halland: Dance language "Dance as communication" with Halmstad University 2017
Dance warehouse with Halmstad activity - Halmstad municipality 2017
Dance for freedom - Theater Albatross 2018 Dance for everyone in Andersberg festival 2017
Dance teacher
Österled school in Oskarstrom 2016 - 2017
Rolfstorp school in Varberg 2017
Brunnsåkerskolan in Halmstad 2016
UNICEF and the UN
Worked as a volunteer with UNICEF and the UN with various activities for children and women during the war in Damascus 2011 - 2014
Translation:
I have translated three performances from Swedish to Arabic.
Hurry the sea 2017
In the shadow of hatred, flowers grow in 2017
Girl and the sea turtle 2018
I have also been an interpreter with Dramalogen and Teater Albatross.
Integration
I work with integration through various activities "language coffee, crack the code, Spenshult activities" with Dramalogen and we tried hard to create the new society where everyone can survive
Leadership workshop:
I did a leadership workshop for newcomers living in Spenshult asylum accommodation on how to get into Swedish society it means how can you learn Swedish, how can you make Swedes friends, how can you find jobs, and it was absolutely fantastic with them .
Lecturer on escape
Halmstad University 2016 - 2017 -2018
Rolfstorp school 2017
International Psychos 2017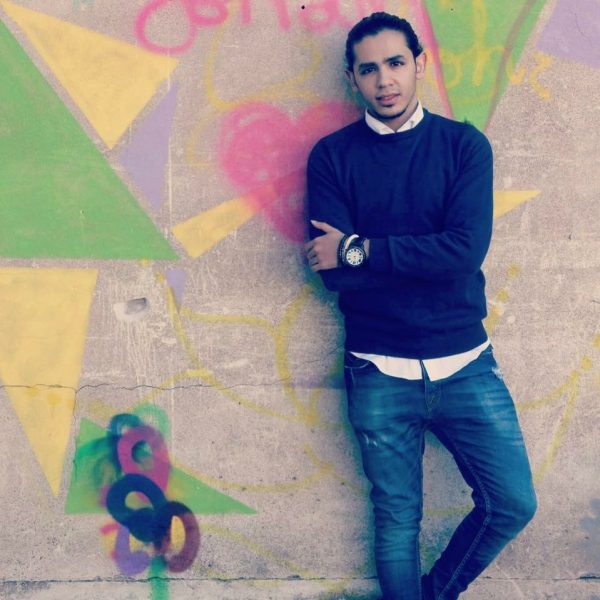 Contact
Mohumed Diab
The Dramalogerna