MJS Art, Photo & Music
Me, Modesty is a self-employed multicreative cultural work and my areas are photography, painting, sculpture, performance and music.
I made my artistic debut in 1978 and have had many exhibitions since then.
In Scandinavia at most, Sweden, Denmark, Norway, Iceland, but also Scotland, the Netherlands, Germany, France, the USA and Japan.
Musically, I made my debut as a violinist, a very young girl, at fiddler meetings in the 70's. The next step was high school, Peter Nilsson and Per Gessle became my colleagues and the three of us ran a paraphrase of Peter, Paul & Mary, which ebbed out when the Golden Age broke through.
Woodmans is the band I have participated in the longest, as a bassist and singer and still does today.
I have lived as a freelance cultural practitioner on a freelance basis since the early 80's, but have been back for almost two decades, self-employed, where I made a living from my painting, photography, sculpture, music performances and workshops in creative activities, culture / art educator and lectures.
In recent years I have also worked abroad in Langedoc where I held workshops
château grézan art & culture center, and as an invited participant as a country artist at
Art in Nature - Romsdalsfjällen every two years in collaboration with the Norwegian Mountain Festival.
I have participated in a few film projects.
and created rock theater for children in the Rox & Mox orchestra in the 80's and 90's.
IM joking Galleri70.se - Non Profit gallery - since 2010.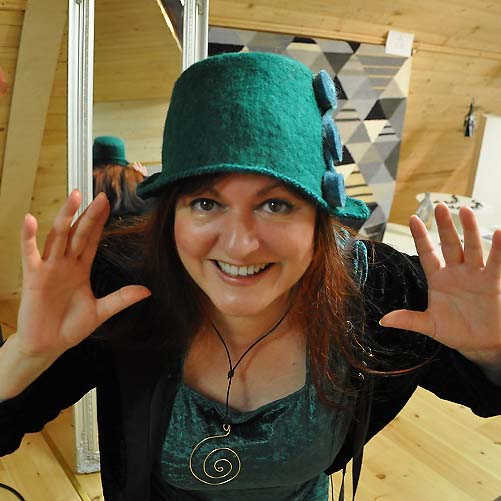 Contact
Modesty Sofronenkoff
Other links
The Dramalogerna