Director, screenwriter, educator
Producer and visual artist living in Laholm. Worked as a freelance director and theater educator since 1979.
2013 - ongoing Operations Manager Dramalogen
An umbrella organization for freelance culture creators from different disciplines. A network for increased dialogue, democracy and for the individual cultural creator's survival in Halland. www.dramalogen.se
100%
1990 - 2013 Head teacher Teater Sturegymnasiet
Started the aesthetic program in Halmstad. Participated in drawing and designing for Mediteket. During this time I have worked with students, sometimes with the professional participation of actors. Made about 250 sets.
100%
1982-1988 Folkets park theater
Full-time director and educator at Folkets park theater under the auspices of ABF.
Folkets park teatern worked all over the county with touring theater and educational activities.
Script work, direction, production and educational activities.
100%
Runs together with Peter Bengtsson Allkonstverket AB where we work with film, animation, projection for theater, garden, garden exhibitions, art and gallery activities as well as open garden and summer café.
Director of the feature film The Hospital. Also initiator of the theater group Stjärnan, a group with disabilities that has been active since the early 80's.
One of the initiators of Halmstad's theater ensemble, which in turn started the experimental stage Teater Zebra in Halmstad. Participated in and built up Folkets Park Teatern, a theater house in Halmstad for both professional theater workers and amateurs, under the auspices of ABF.
Worked as a theater teacher on the aesthetic-practical line in Halmstad and was the leading figure in the construction of the theater department at Mediteket, Sturegymnasiet. Shakespeare, Molière, Kent Andersson, Åke Hodell and Elsa Grave.
All all-night performances in full decor and costume.
Artistic director and director and screenwriter in the own music and satire group Kompani Sture, between the years 95-00.
Active in Atelier Tatra as artistic director, screenwriter and director between the years 00-04.
Works in FurieFilm as artistic director, screenwriter and director. Also makes paintings and sculptures used for animation. Has made about 20 short films.
EU projects in Russia and Poland that run in parallel with other activities. These projects aim to strengthen democracy in the former Soviet Union with culture as a tool.
Worked with about ten children's program series for UR, Krokodill, Barnkanalen. 04-16.
Director of more than 300 theater productions.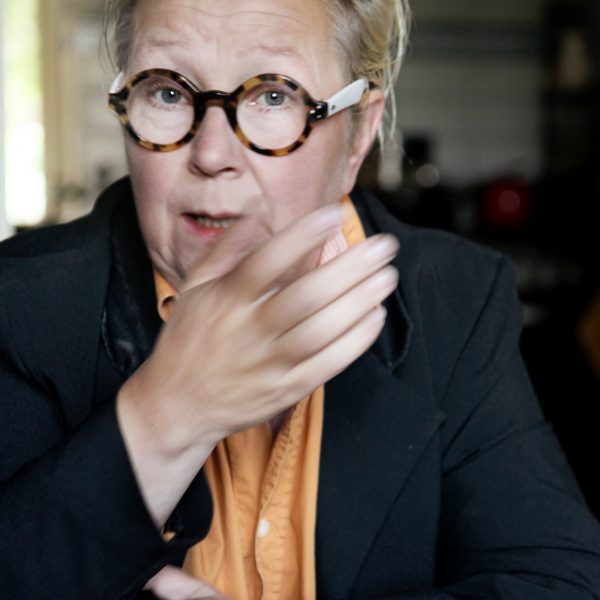 Other links
The Dramalogerna