Training:
Nordic Song School in Kungälv, basic and postgraduate education
Classical guitar, Ljungskile Folk High School
Musical drama, University of Gothenburg
In-depth courses for actors under the auspices of Kulturakademi Trappans:
Spolin theater games - theater improvisation
Clown and commedia
The artist and the contemporary
Behavioral science with a focus on organization:
Sociology of organization, Lund University
Working life pedagogy, and Pedagogy, Linnaeus University and Umeå University
Work and organizational psychology, University of Gothenburg
Project management, University of Gothenburg
Aesthetic practical line with extension year, Theater and dance, Halmstad
Current
Supervisor at Dramalogen's culture house - Riff club.
Uddevalla municipality's cultural scholarship 2019
Touring songwriter, for the general public, whiskey clubs, in nursing homes, companies and associations, since 2016.
Freelancer as a singer and accompanist. Sings in Leifs Strand's Women's Choir The Swedish Women's Choir and participates as a choir singer on other artists' records.
Finalist in Vis-SM 2019
"The role of the songwriter is not to iron hair. More people should have the courage to stick out their chin and comment on current events and misconduct. "
Actor and saxophonist in the Music Theater Group "I am here now", tour 2019
Fellow, Friends of the Show 2018
The jury's motivation: "With a background in theater, she has developed a great artistic skill, and interprets both humorous and serious songs with the same intensity and ability to touch. She tackles songs from the treasure trove as well as newer songs and her own songs with zeal, energy and ambition. With her own and well-developed expression, a voice with many nuances, great singing joy and an absolutely brilliant stage presence, she is a worthy recipient of Visan's Friends in Uddevalla's scholarship 2018. "
Actor i The refrigerator, in the role of Irma, directed by Margareta Ek, 2018
Earlier:
Head of Communications at Regionteater Väst 2009-2016
Manufacturer at Regionteater Väst 2006-2009
Runs his own production company - Atelier Tatra, together with Margareta Ek 2000-2004
About fifteen productions: theater monologues, art performances, short films, radio sequels
Theater teacher at Sturegymnasiet, Halmstad 2000-2003
Starts and runs Kompani Sture, together with Anna-Karin Palmgren, Caroline Lord and Jeanette Capocci. Margareta Ek is the artistic director.
About 30 productions: all-night performances, workplace theater, musical theater, assignments for conferences and fairs, etc. The group is active 1995-2000.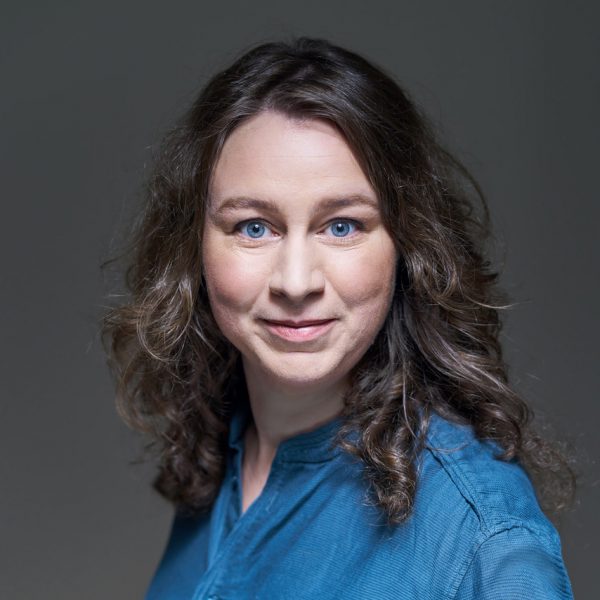 The Dramalogerna